Demand for behavioral health care has skyrocketed while the supply of services and clinicians remains painfully limited. Recognizing everyone has different behavioral health needs, NeuroFlow has developed a consumer-centric engagement platform that supports people's holistic health and fills in gaps in care across the severity spectrum—every day, on demand, on their terms. NeuroFlow is enhancing how it supports individuals' behavioral health with its newly launched Journey Gallery, an in-depth library of evidence-based resources that users can explore at their own pace to improve well-being.
To date, NeuroFlow users have engaged with clinical content through journeys—activities such as journals, videos, or breathing guides grouped into clinical curriculum—which are automatically assigned and tailored based on a user's clinical assessment scores, Severity Score, and other logic. The Journey Gallery adds a new mechanism for discovery, allowing individuals to explore additional evidence-based journeys beyond what they have been assigned.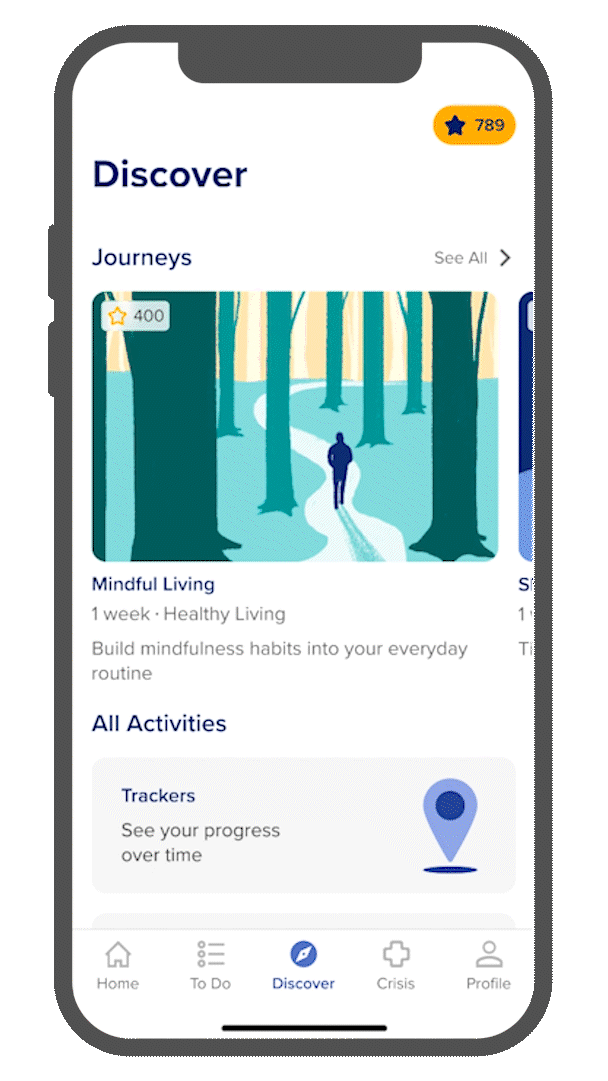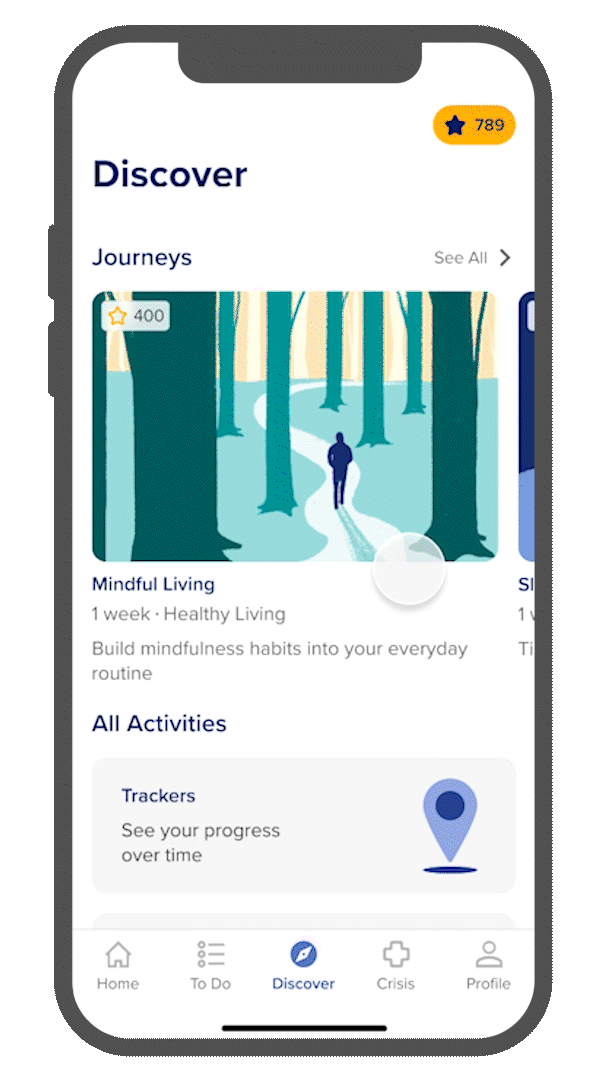 For certain content, NeuroFlow's clinical-based recommendation system is ideal. For example, if an individual tests high for depression, a journey on depression makes sense, but for individuals with low clinical levels, it's less clear what topics might appeal to them. Alternatively, a sudden life event—the loss of a loved one, for example—may occur in-between appointments or assessments, meaning care teams or NeuroFlow may not identify that specific need as soon as an individual requires support.
That's why NeuroFlow opened access to all journeys and added courses across an expanded set of topics, like grief, mindful living, and resilience. The approach aligns with other best-in-class consumer technologies, like Netflix and Spotify, which make discovery a central part of their user experience.
"The new Journey Gallery provides greater options for our users who are hungry for more behavioral health resources," says Julia Kastner, Chief Product Officer at NeuroFlow. "Users don't need to answer dozens of clinical questions to be matched with the right content. Now they can explore niche curriculum and find what's relevant for their lives. Our hope is that, when their life circumstances change, they'll turn to NeuroFlow because they know we have the resources they need."
NeuroFlow partners have the flexibility to add their own curriculum within the Journey Gallery and further customize discovery for their users. In addition, NeuroFlow will regularly update and expand the Journey Gallery with evidence-based curriculum to support individuals and our clinical partners.
With the introduction of the Journey Gallery, NeuroFlow also updated the look and feel of journeys, adding engaging imagery and time estimates for journey activities. Significant improvements to the web-based platform now better align with the app experience. Improved design and navigation ensures that, regardless of how an individual wants to engage with NeuroFlow, the experience is positive and consistent across devices.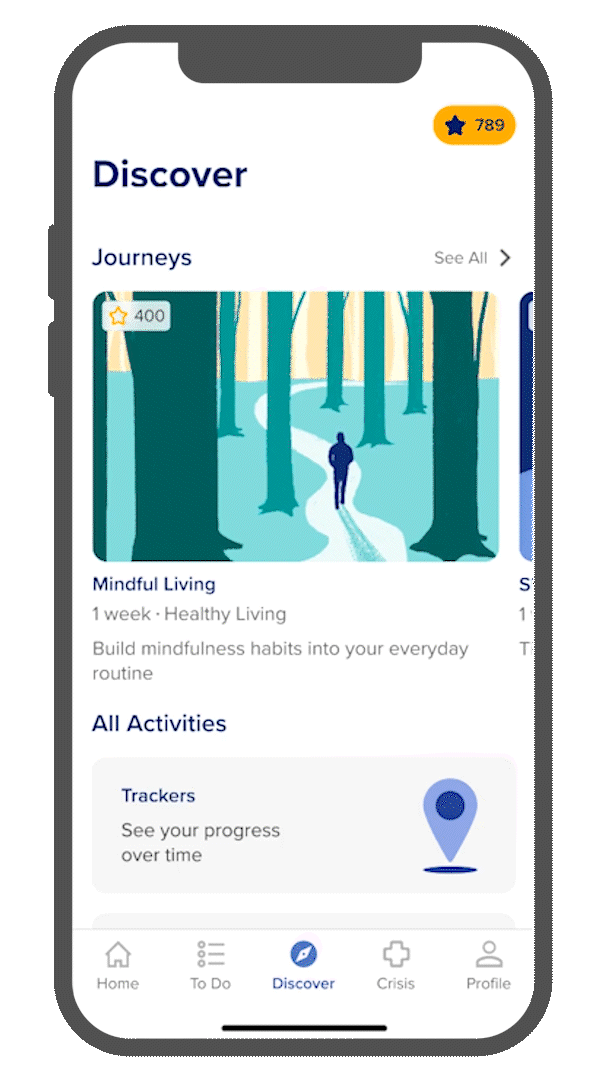 Journey Steps are an additional enhancement to the journey environment. These are time-based and ordered activities within the journey. For example, if a user begins a Mindful Living journey, she must complete the first activity before the next activity will unlock. Time-based steps encourage better pacing of the curriculum. Once a user completes the steps available for that day, she must wait a pre-set amount of time before the next set of activities becomes available. NeuroFlow's improved journey pacing better aligns with dCBT curriculum and ensures that each insight the user gains builds on and reinforces previous learnings.
The much anticipated launch of the Journey Gallery will make the NeuroFlow engagement platform even more impactful, empowering individuals in the lifelong journey toward better overall health. The new features will also drive critical insights for healthcare providers and plans, delivering an improved feedback loop as they strive to better serve their populations.
"The Journey Gallery and our new 'Discover' tab lay the foundation for more sophisticated, and more personalized recommendations," says Julia. "Deep personalization will help every NeuroFlow user find the most relevant content when they need it most. We'll continue to add journeys to the platform and iterate our AI algorithms to make that recommendation engine even more powerful."
These journey enhancements will roll out to existing customers gradually over the next two months.